For the 17th time, the Arts Printing House will invite Vilnius residents and city guests to the international contemporary circus festival! HELIUM will take place already on September 5-10 in the exhibition halls of the Arts Printing House, Vilnius Academy of Arts and the spaces of Vilnius Theater "Lėlė"!
The program of this year's festival HELIUM will present diverse, different contemporary circus performances from Switzerland, France, Belgium and Lithuania and Italy, and will unite almost all performances on the theme of this year's festival – contemporary circus and visual arts!
HELIUM'23 PROGRAM:
CHINA SERIES | Julian Vogel (CH)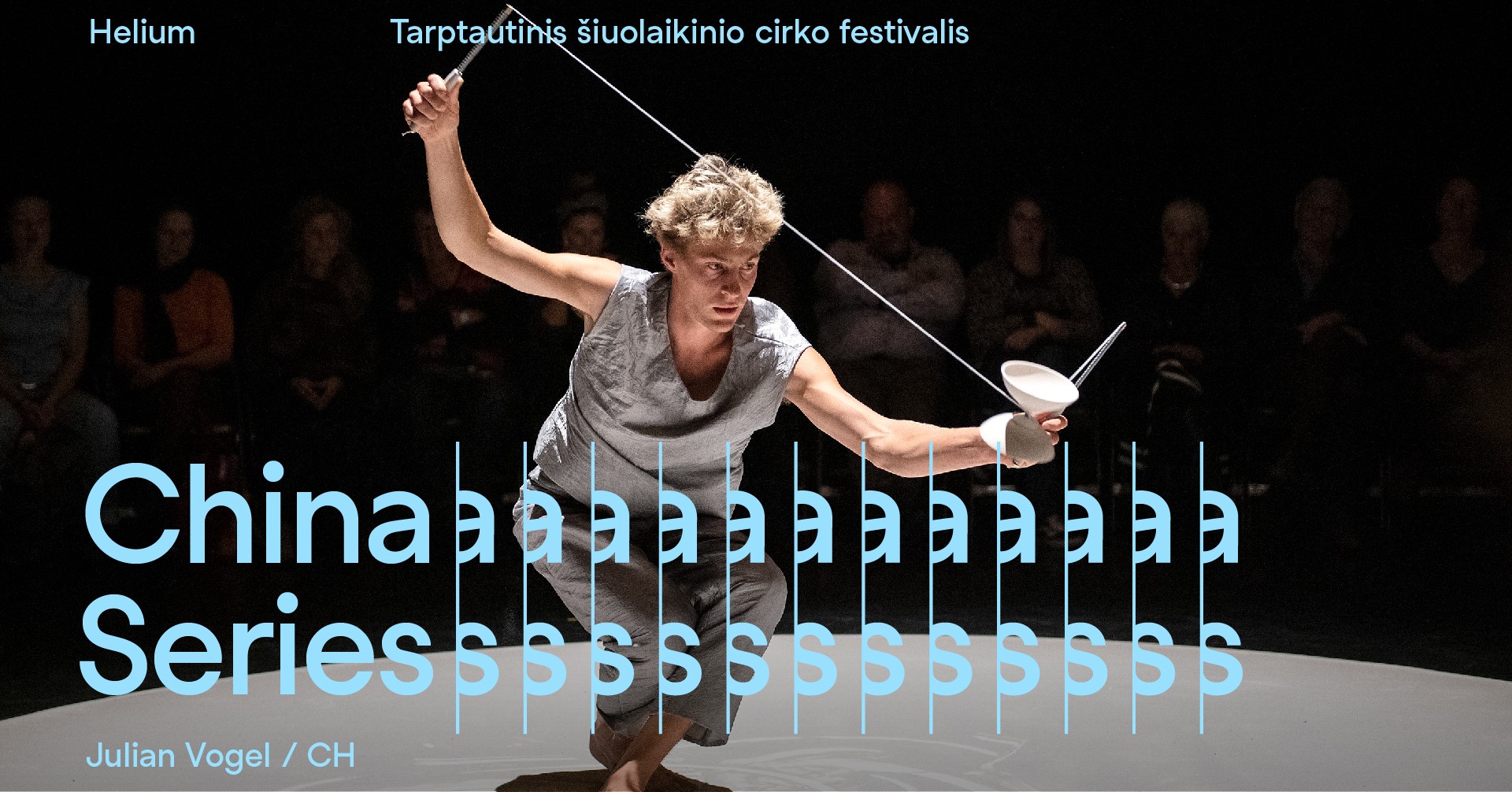 Fragile, but timeless.
It turns, it rolls, it falls.
CHINA SERIES shows various forms of diabolo, which is quite a simple object: Two bowls connected with an axis. In this interdisciplinary project, where circus, dance, contemporary performance and sculpture meet, different kinds of china and ceramic objects are created. They can turn, roll, pivot but also break. The starting point is the perpetual motion and transformation of objects, but also the break and fracture. Breaking of not only the ceramic objects, but of bodies and relations, which reminds us of the temporality of our being. With its different variations CHINA SERIES is an assemblage of performances and installations.
Performance times: September 5, 7, 9, 18:00
Exhibition times: September 5 – 9 from 12:00 to 18:00
Location: VDA exhibition halls "Titanikas" (Maironio str. 3)
Duration of Performance: 20 min.
Recommended age: from 7 years
Tickets for the performances - https://bit.ly/HELIUM_2023_Bilietai, visiting the exhibition is free of charge.
IN BILICO | La Sociale K (FR)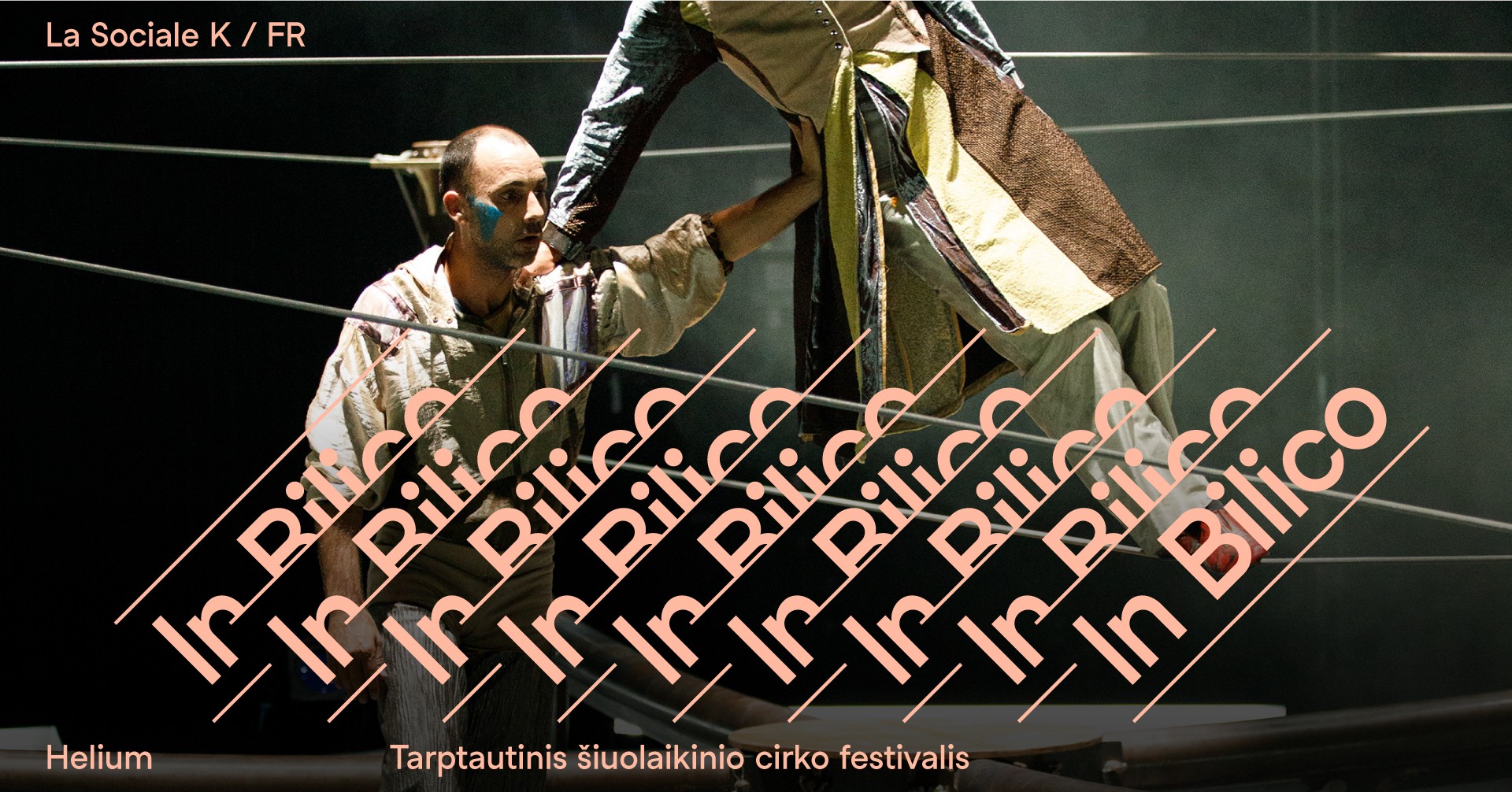 A dystopic world, inspired by science fiction and the futurist and graphic universe of Enki Bilal. A contemporary aesthetics, an electronic musical atmosphere, in which the performers invite the spectators to dive into the poetry of each situation staged on the wire. In Bìlico is a diptych performance, staging a transition, a mutation. 3 protagonists in a suspended place, a kind of laboratory on the edge of the world, a new possible place where time seems to have stopped. Here they are, waiting for something to happen ; a mutation. Guided by the magnetic sound of a mysterious character acting like a smuggler, an angel or a guardian, they are going through an instable balance ; facing the necessity of supporting each other so they don't fall, and trying to find the path toward their freedom.
September 5, 19:00 / September 6, 19:00
Location: Arts Printing House, Black Hall (Šidaržio str. 6)
Duration: 1 hour.
Recommended age: from 8 years
Tickets: https://bit.ly/HELIUM_2023_Bilietai
ACCOMPANY ME I M. Neverauskaitė & E. Damasio (LT/IT)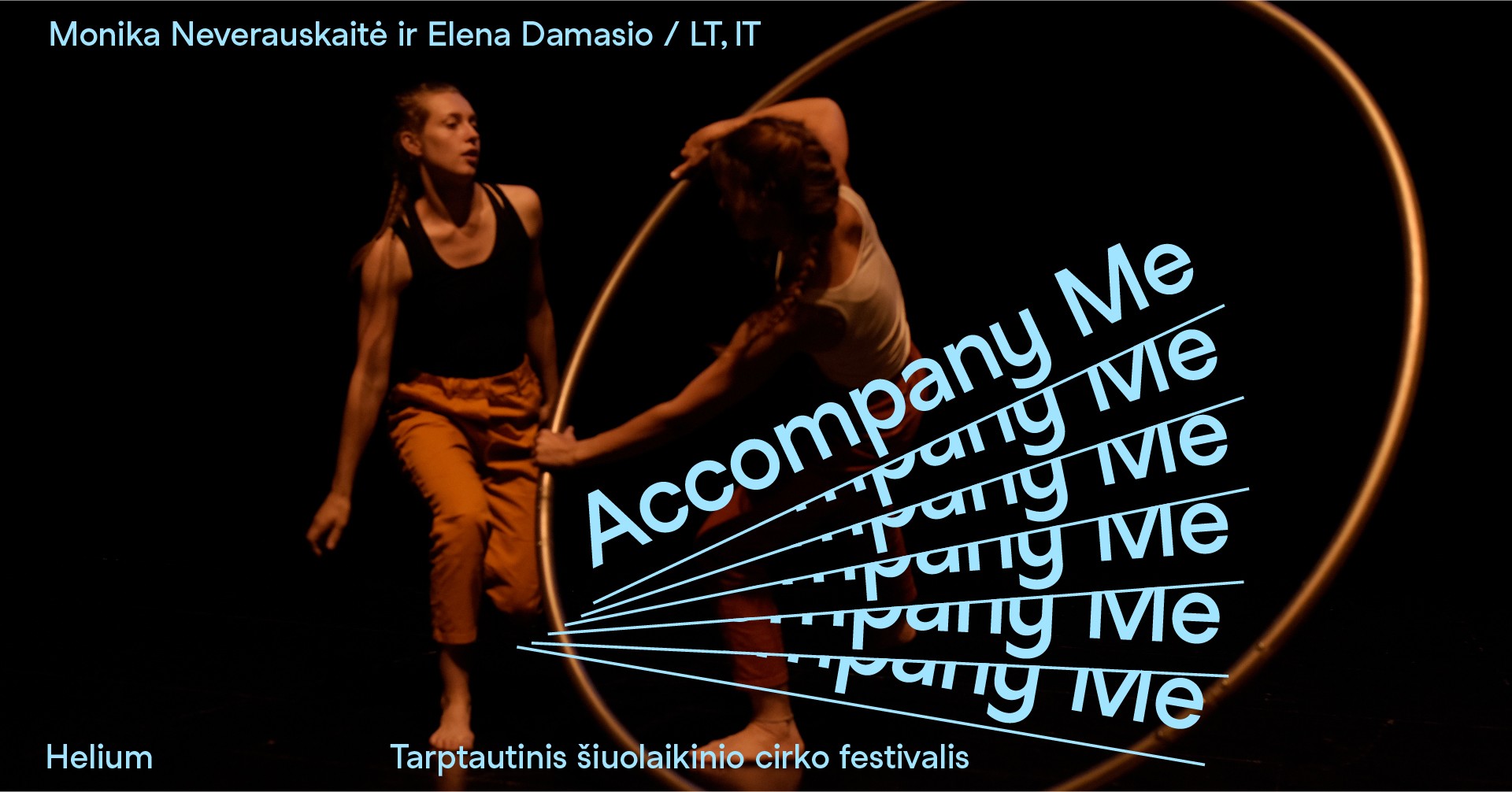 Work in progress
"Accompany ME" creates contemporary circus performances that aim to contribute to human social development and gradually move towards a better world. Through this first 45-minute performance, "Accompany ME" primarily addresses the LGBTQ+ minority community, those individuals who often feel marginalized. The project aims to leave a message that is more needed today than ever before. Love is for everyone, and everyone deserves love. It is a message of hope that can unite different audiences towards a common goal. One of the core values of "Accompany ME" is gender equality - the show is created and performed by two women in equal and non-hierarchical relationships.
September 6 at 18:00
Location: Arts Printing House, Pocket Hall (Šidaržio str. 6)
Duration: 45 min.
Recommended age: from 8 years
Tickets: https://bit.ly/HELIUM_2023_Bilietai
PORTRAITS | Side-Show (BE)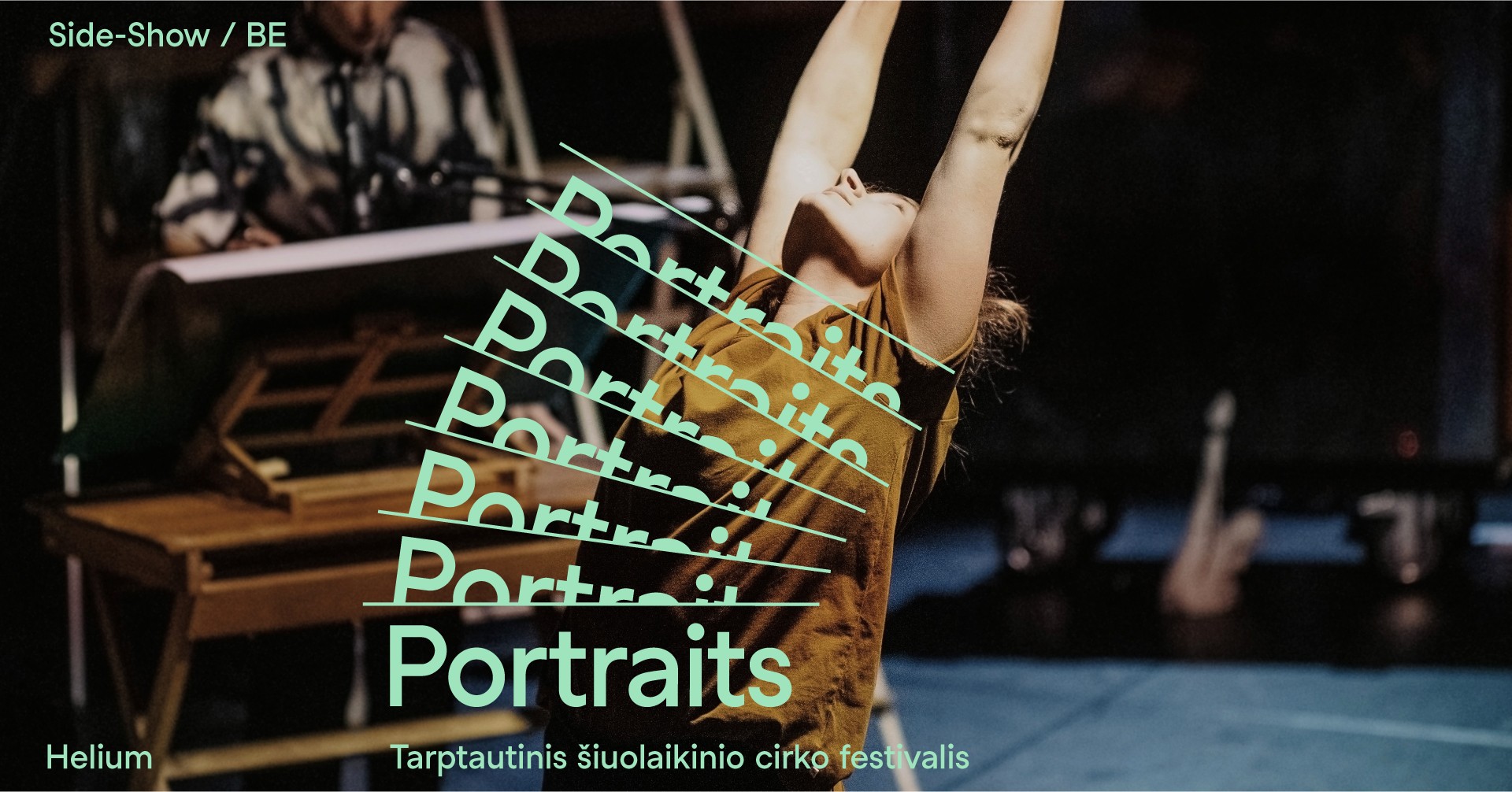 In Portraits, Aline Breucker and Quintijn Ketels portray two very different circus artists: Camille Paycha and Sander De Cuyper. The underlying idea is quite simple. The audience enters a studio where people are busy working and philosophising. In the meantime, the performers try to structure their ideas and to find a place for things. Portraits questions the links between movement and traces, between work and life. Existential questions such as "Is this a portrait of a person, a practice or a relationship between two people?" and "When you look at me, who do I look at then?" float to the surface. A surprising portrait of the situation is created with circus techniques, drawings and monotypes.
September 7, 20:00 / September 8, 19:00
Location: Vilnius Theatre "Lėlė", Great Hall (Arklių str. 5)
Duration: 1 hour 30 min.
Recommended age: from 8 years
Tickets: https://bit.ly/HELIUM_2023_Bilietai
HELIUM PARTY
Music, festive mood, friends and participants of the festival, stories and talks about the contemporary circus. We invite you to come and be together! The musical sounds of the evening will be taken care of by VECERA!
September 8, 21:00
Location: Shinzo (Šilltadaržio str. 6)
Free entrance!
MIKADO | Collectif sous le Manteau (FR)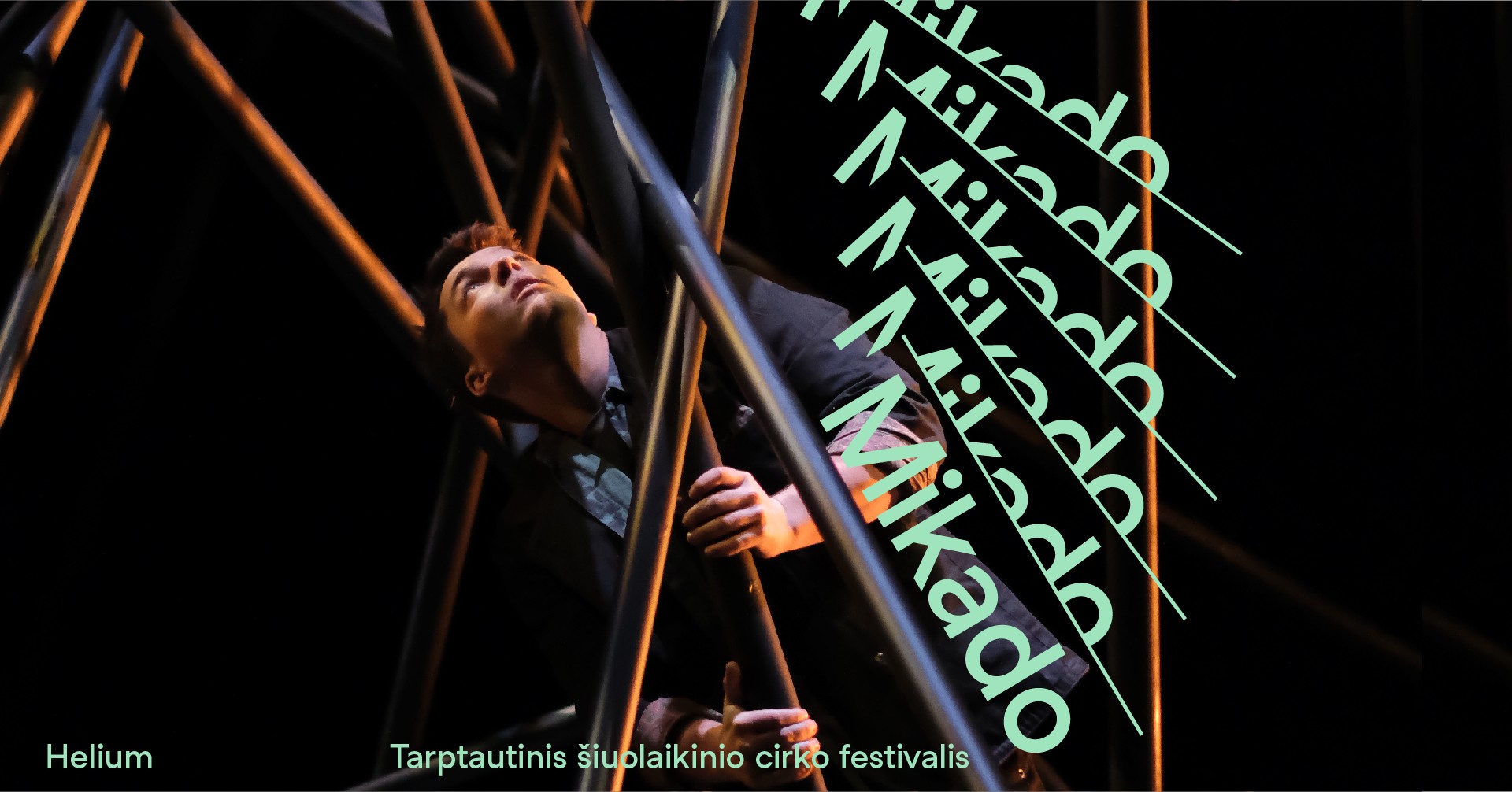 MIKADO, small tales of falling In Mikado, small tales of falling, the Collectif Sous le Manteau explores the relationship between "us and our environment", a logical sequel to Monstro's discussion about the relationship between "self and others". On stage, the structure will look like a giant game of Mikado: an unstable but maneuverable mass of Chinese poles, fabricated for repeated choreographic collapse. Like the game Mikado, the excitement comes from knowing that everything could collapse at any moment! Each collapse initiates a new beginning, offering the possibility to build differently. Even if the same errors are not repeated, one thing is for sure, others will be made. The six acrobats have a flare for intuitive, experimental hypotheses. They are contained onstage by a steel truss frame; an unshakable base, acting as flood breakers for their craziest ambitions. This enclosed space acts as a proofing room, an incubator for precarious ideas and nebulous theories, a crash test runway for pilots without clear flight plans.
September 9, 19:00 / September 10, 16:00
Location: Arts Printing House, Black Hall (Šidaržio str. 6)
Duration: 60 min.
Recommended age: from 7 years
Tickets: https://bit.ly/HELIUM_2023_Bilietai
Education
Educational programs JAUNASIS KRITIKAS (THE YOUNG CRITIC - https://bit.ly/HELIUM_2023_JaunasisKritikas) and SCENOS konTEKSTAI (STAGE conTEXTS - https://bit.ly/HELIUM_2023_ScenoskonTEKSTAI) are held during the entire HELIUM festival!